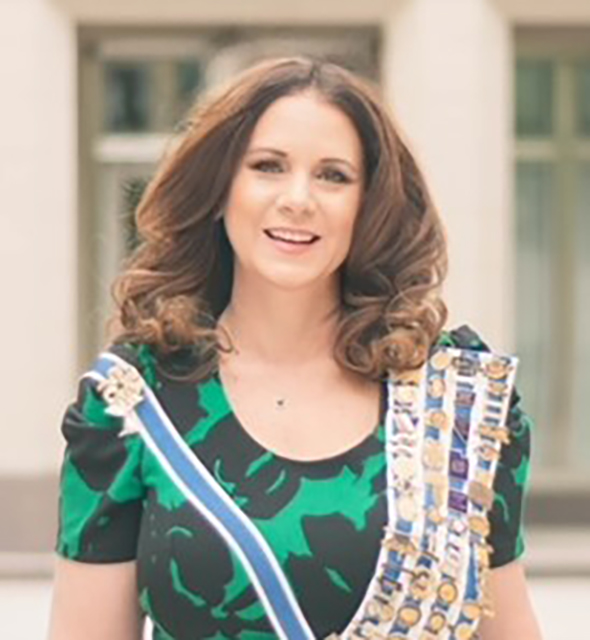 Terry Rubenstein
Terry Rubenstein will be serving as NSSDAR State Regent for the 2018-2020 term.
NSSDAR State Regent
THEME: "Making a Difference through Acts of Kindness"
SCRIPTURES: Proverbs 3:27: "Do not withhold good from the one who needs it when you have power in your hand to do it".
The Talmud "The Highest Form of Wisdom is Kindness"
PIN: The Pomegranate has been selected, which has meaning in all Abrahamic religions:

In Christianity, the seeds represent resurrection and eternity.
In Judaism, the 613 seeds in a pomegranate represent the 613 commandments in the Torah.
In Islam, the pomegranate, is described as containing one seed that derives from heaven.
PROJECTS
Education: Project 150, a Nevada based non-profit assisting homeless students providing food, clothing, school supplies, sports equipment, shoes, and other special requests, such as bus passes, to more than 6,000 high school students in need (3,300 registered homeless and 3,100 non-registered homeless, displaced and disadvantaged high school students) at 58 high schools in Southern Nevada and 20 high schools in Reno. Nevada State Societies goal is 613 items, representing the 613 seeds in a pomegranate.
Membership: Outstanding Chapter Recognition and continuation of the annual Rose Award.
Development and Leadership Training: with the advancement of a Quick Reference Guide for chapter regents.